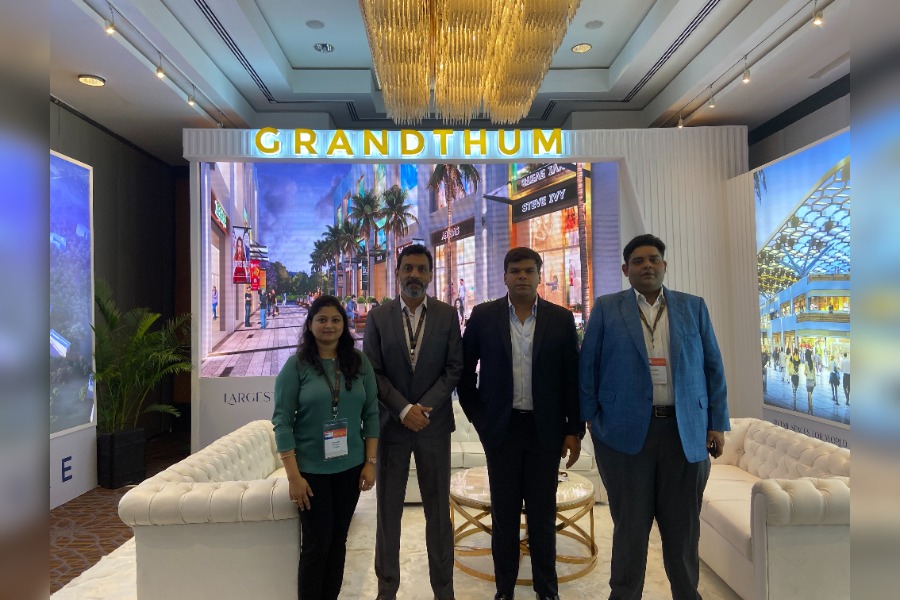 Grandthum, an alluring commercial project in Greater Noida West, has participated in the Phygital Retail Convention (PRC) 2022- India's most powerful Retail Intelligence event by The Images Group.
The event witnessed a glorious congregation of leaders and brands from India's leading companies in Technology, Retail Support, and Retail Real Estate. Bringing the giants under one roof, Phygital Retail Convention (PRC), aimed to lay the foundation for forming new professional connections and sowing a seed for business leads.
The event presented a great opportunity for everyone– from emerging retail brands to key industry leaders in real estate, retailers, and e-commerce majors from India and across the globe – to gain insights, see the latest retail innovations, and network for new business opportunities.
Grandthum, which is an amalgamation of premium retail and office space, stood apart in the crowd while exhibiting a plethora of amenities and facilities that it offers alongside other unique factors that charmed the patrons.
Over the course of two days, it led to the opportunity to be a part of India's largest retail gathering and connect with the right people. Consumers at this project will be able to enjoy the dynamic destination and shop from a variety of brands under one roof as it is designed with public spaces surrounding the retail zone.
Along with the collective success of the event, Grandthum made its own identity in the event and created a buzz – grabbing the eyeballs of many. The event was a great success and Grandthum received a tremendous response.
Commenting on Grandthum's presence at the event, Mr. Sanchit Bhutani, Managing Director, Bhutani Grandthum said, "More and more malls would continue to modernize their offerings.
As Retail continues to evolve, with walkability and open-air experiences at the forefront, we expect to see more large-scale malls being redeveloped into live/work/play destinations, a concept that has gained popularity now."