PDF conversion to other file formats has been a great deal for so long. Still, many online tools and software can read the PDF content and convert it into various file formats, including Excel, Word, PowerPoint, etc. However, where users get stuck are the pricy subscriptions most of these tools or software charge for letting the users take advantage of their features.
We have got an all-in-one solution for you! Yes, you read it right! UPDF is the one! It gives you excess to convert a PDF to other file formats without asking for a penny. Get to know in detail how you can use this software for PDF conversion and its benefits and features.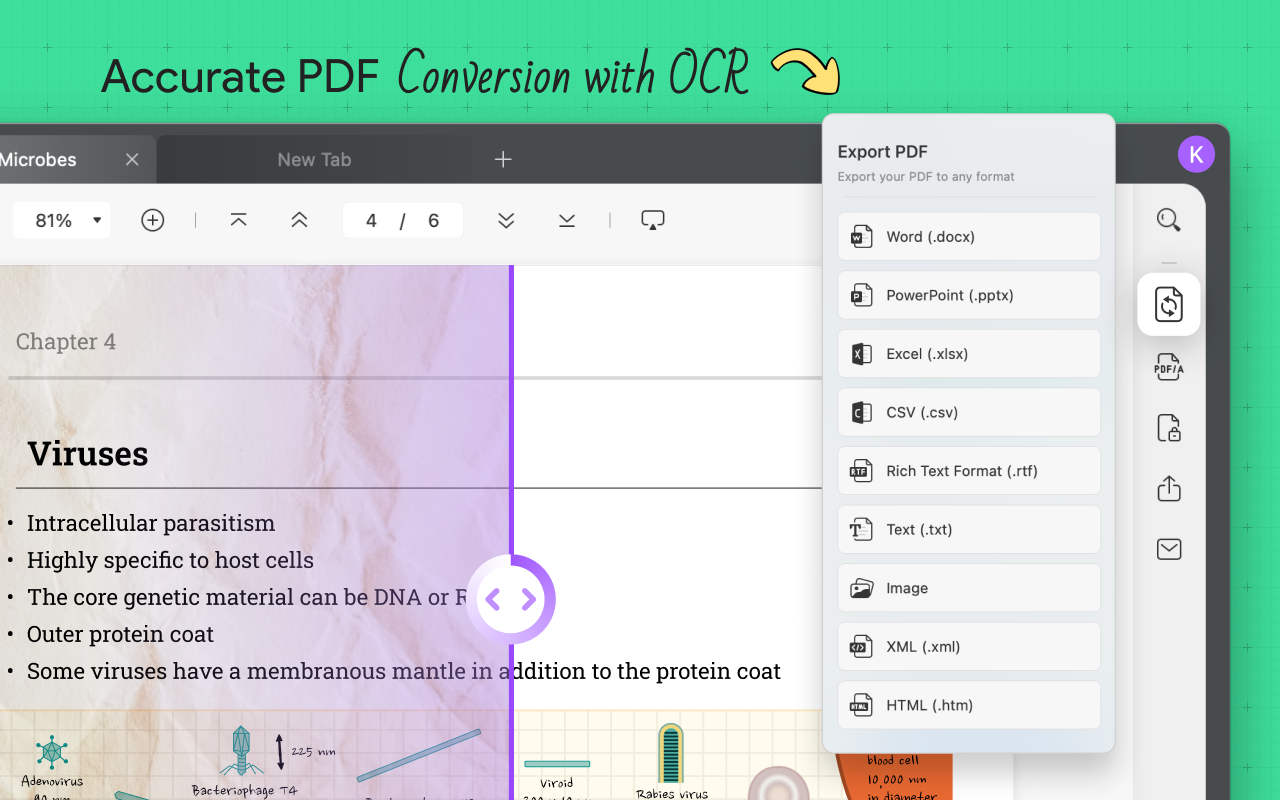 How to Convert PDF to Excel?
Want to convert your PDF to Excel? We have got an ultimate solution for you! The UPDF! The convert feature of UPDF enables it to convert PDF files into other popular file formats, including Excel,  word to pdf, etc., using OCR (Optical Character Recognition). Moreover, the resultant file formats are editable, and you can edit them in their native apps.
Let's find out how to convert a PDF to Excel using the UPDF.
Follow these simple and easy steps to convert PDF into Excel.
Download and install the latest version of UPDF on your Windows or Mac.
Launch UPDF once the installation process is complete.
Next, open your PDF files in it.
Navigate to the "Export PDF" icon on the screen's top right corner, and click on it.
Now from the list of formats available, select "Excel".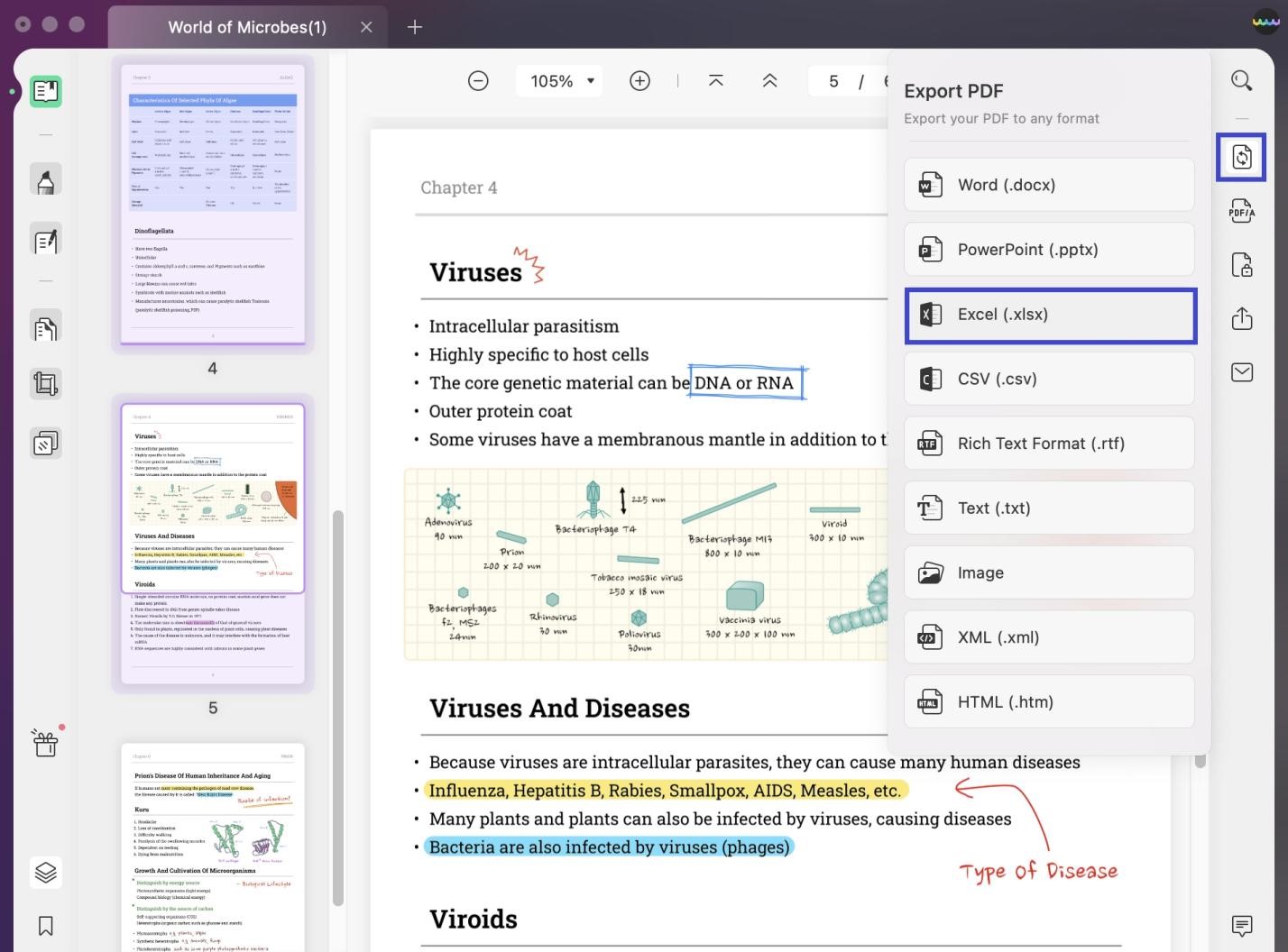 Popping up the window will ask you to adjust the output Excel file settings, like the page range, OCR language, etc.
Next, click "Export" and choose the local storage destination where you want to save your converted Excel file. Wait for a while till your conversion.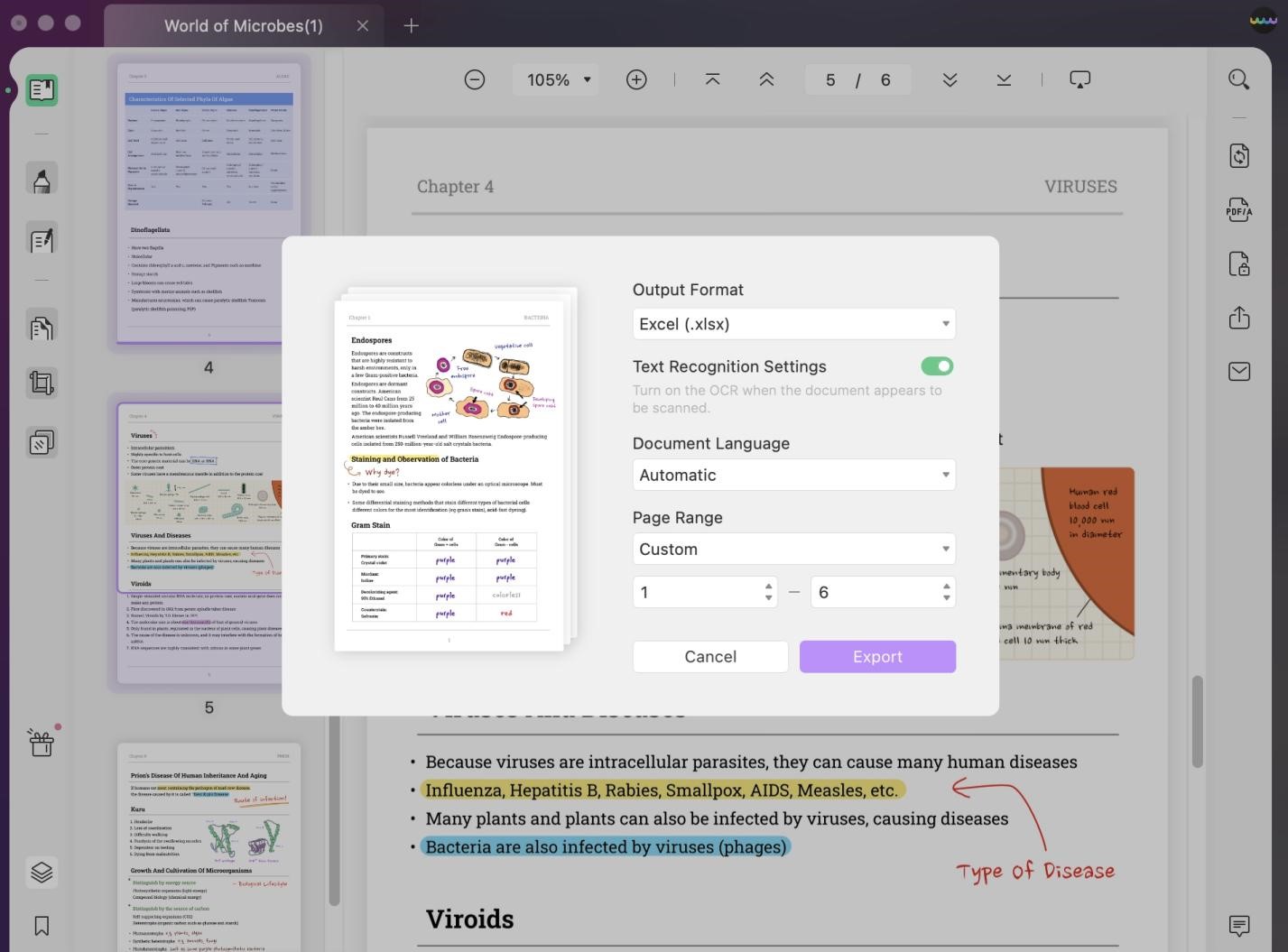 Conversion of a Scanned PDF with OCR
With UPDF's OCR function, you can also convert a scanned PDF into the best-quality output format.
You just have to enable the "Text Recognition Settings".
Selecting the language for your document helps in more accurate OCR recognition. You can choose from the 15 different languages supported by UPDF.
Lastly, click "Export" and select the folder you want to save your converted Excel file. Wait for a while; your conversion will be done shortly.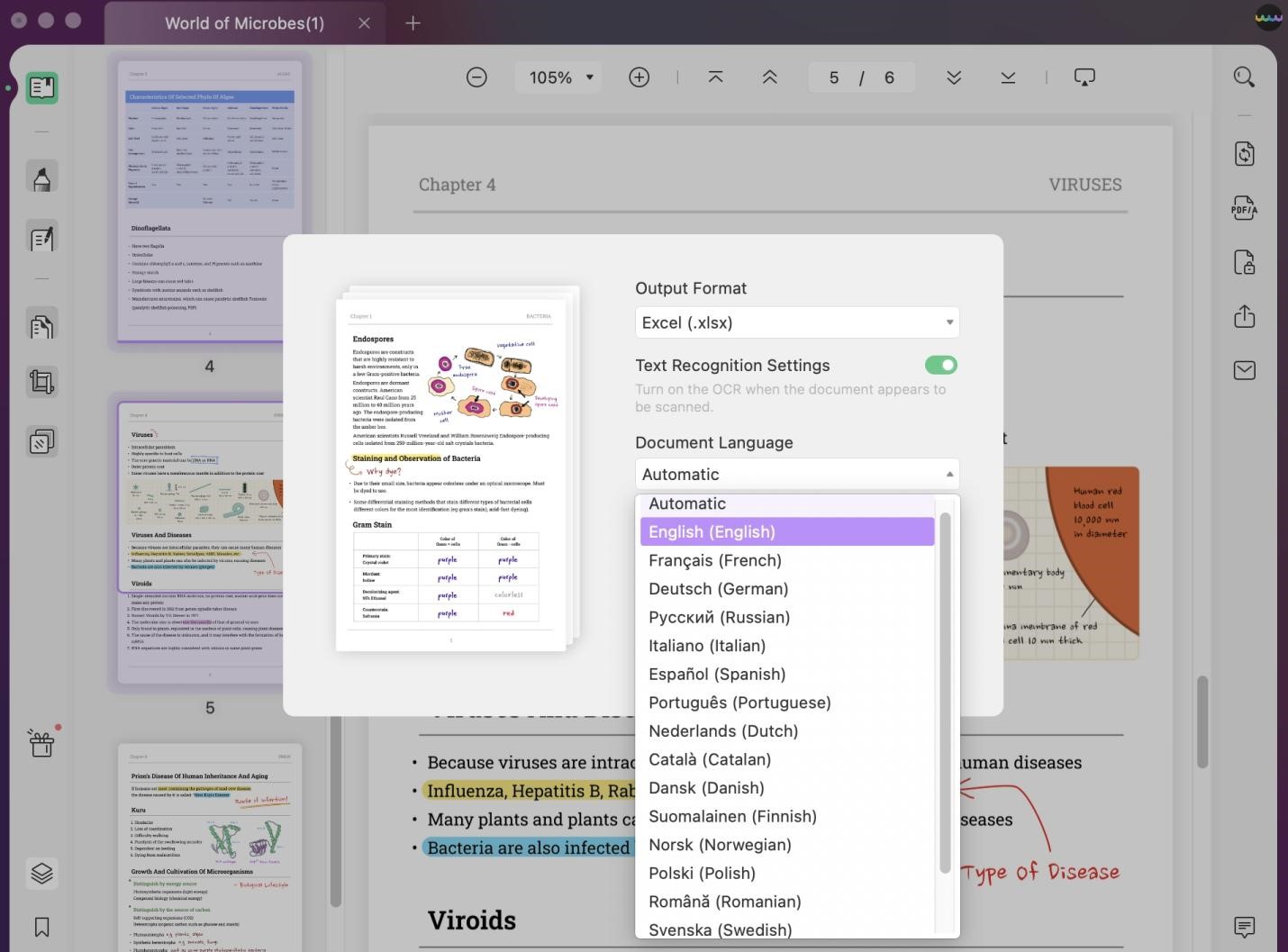 Why Choose UPDF to Convert PDF?
Here are some of the unlimited advantages of UPDF that can convince anyone to choose UPDF to convert PDF into other file formats.
Fast and Accurate Conversion
No need to indulge yourself in these complex processes of conversion when you can do it all easily and quickly with the UPDF conversion features. Just download and install the software and make your PDF conversion accurate and fast. After completing the short procedure, you will have to wait for a short while to complete your conversion and save it.
Compatible Windows and Mac
This software is compatible with Windows (windows seven or later) and Mac (macOS 10.14 or later). You can download it from their website or the Apple App Store. Its compatible devices also include Android and Apple devices.
Multiple Converting Formats
UPDF allows you to convert PDF into variety of different file formats including PDF to Word, PDF to Power Point, PDF to CSV, PDF to Text, PDF to Image.
Convert 5 Files with OCR for Free without Limits
With this software, users can convert up to five files to any other file format for free taking advantage of its OCR technique. To convert more files, you have to get subscriptions that are available at affordable prices.
This fantastic software is secure and easy to use. Just follow the simple steps detailed earlier and convert your PDF to Excel easily.
With delightful UI and creative design elements, UPDF is the best software users can choose to conveniently view, edit, annotate, and organize PDF files. Its advanced features make sure to make it handy for users.
UPDF lets users register and get access to basic features all for free, but to access its advanced features, you have to get a subscription. Its best value affordable subscription plan charges just $29.99 yearly and $14.99 quarterly. Its Perpetual Plan costs $49.99 only.
Key Features of UPDF
Some key features which make UPDF one of the fantastic PDF tools include: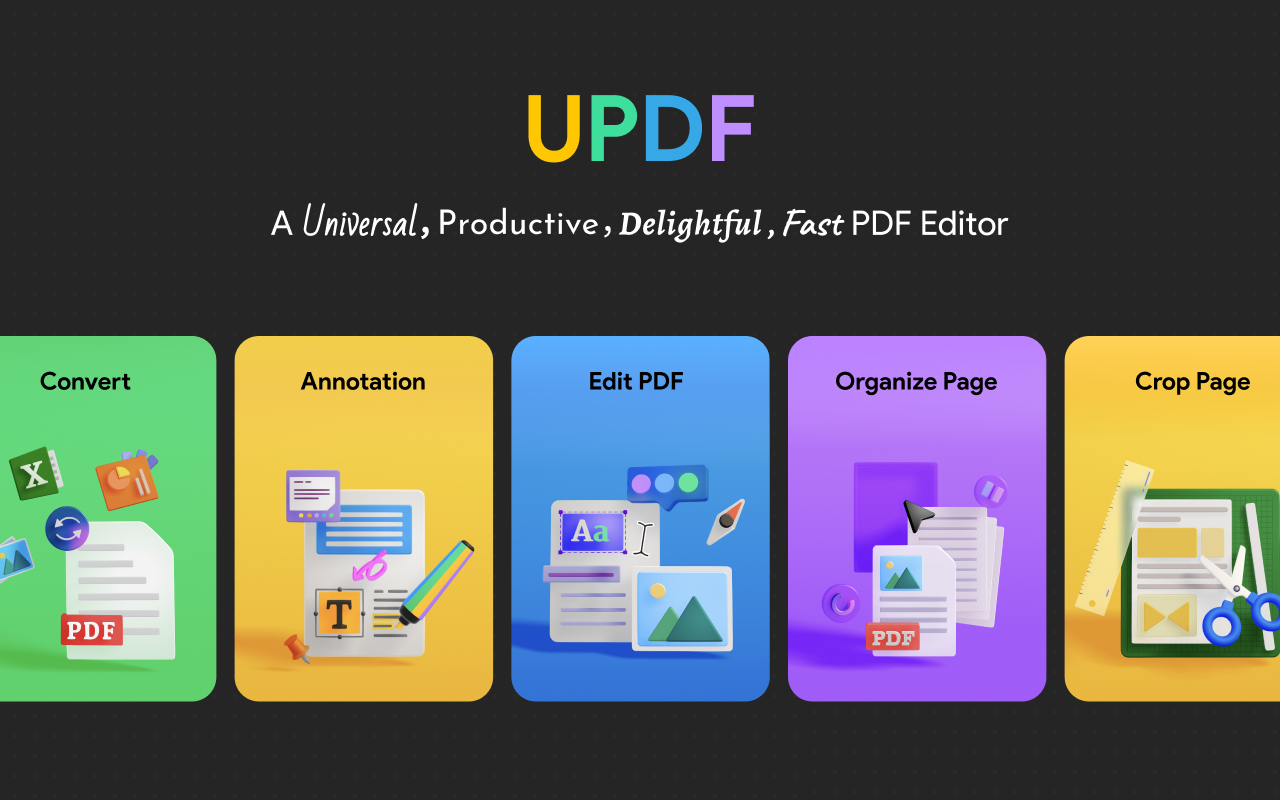 It enables users to edit text and images in the PDF in simple and easy steps. You can either add text or edit the original text of the PDF.
Organizing PDF pages are now accessible with the UPDF's organizing feature. From inserting, deleting, replacing, and rotating pages to splitting and extracting pages, you can do anything with the UPDF. You can also select page range with it.
The comment tool of UPDF enables users to add comments to PDF files. It also gives them the privilege to highlight, underline, draw on PDF, and add stickers to PDF. These fantastic features help users to describe their point of view or to demonstrate a reaction.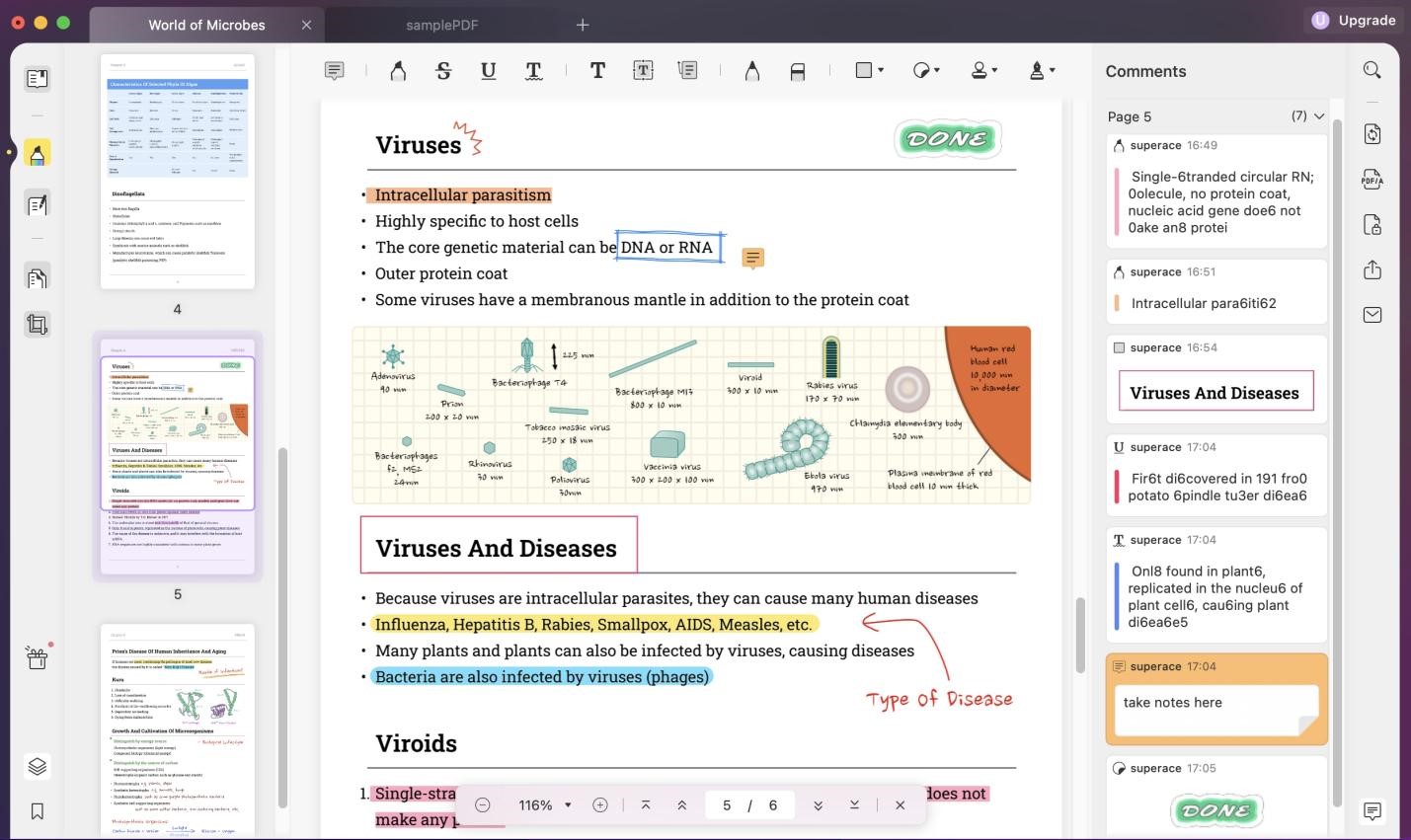 Want to protect your PDF file? Use the Password protection feature of UPDF to protect your PDF file with a password. Window users don't have access to this feature. However, Mac users can add permission or open a password to your PDF. You can also check the Security Properties and remove security if any.
Conclusion
UPDF is the ultimate solution to all of your PDF-related concerns. Whether you are looking for a tool for converting PDF to other file formats, including Excel, editing, protecting, and organizing it, etc., UPDF must be your first choice! This software is the best companion for students, business professionals, and any other person who wants to work on PDFs.
This article has described in depth how you can use UPDF to convert your PDF files to Excel files and what other amazing features and benefits this software offers you! However, download and install this software now and forget those expensive PDF editors.